About me
Here's the story about me and my Ceramic business Living Ginger Designs...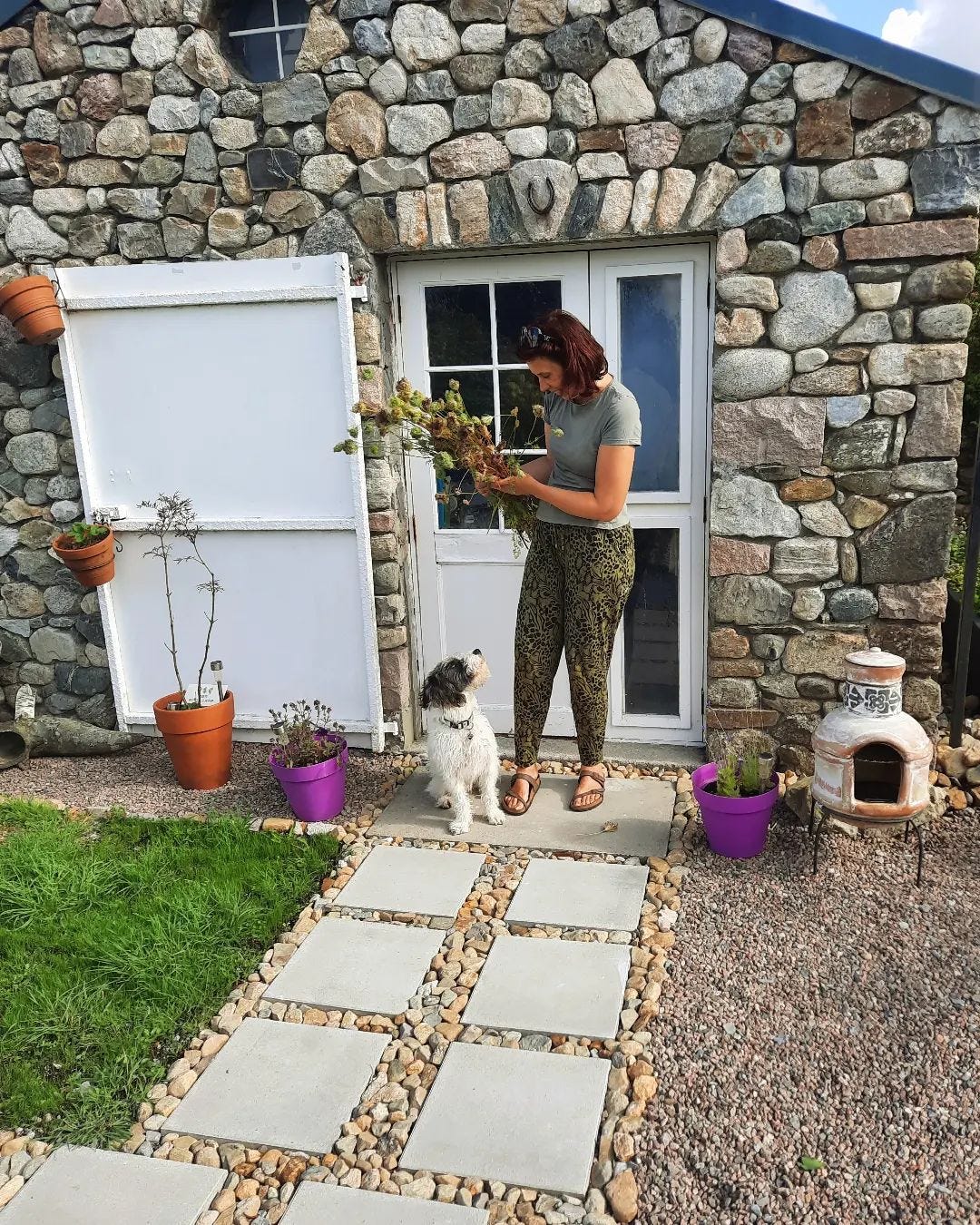 About Me
Even from a young age Louise Browne was always to be found making a variety of items, studying both textiles and art and design, it was at the age of 17 years that she discovered pottery and was hooked. Completing a BA Hons Degree in 3D Design Ceramics from the Kent Institute of Art and Design, Louise began working with Porcelain and her smocked fabrics for her final years work. Graduating in 2000 and like many Art graduates was forced to join the 9-5 workforce but never feeling totally full-filled. In 2007 she moved to the all inspiring Connemara region of Ireland to pursue her dreams. Here she continued to develop her Porcelain ranges and was increasingly inspired by her natural environment and began working with impressed floral details.
It was in Spring 2010 that living Ginger Designs was born, where her Smocked and Flora ranges happily sit side by side and are now recognized as her signature pieces. Louise's work is stocked in many galleries and craft boutiques throughout Ireland and beyond.
In 2012 Louise produced an exclusive range of work for The Royal Botanical Gardens, Kew, London, and more recently from 2016 on wards Louise has been producing unique work for Grune Erde stores throughout Austria and Germany.
In 2017/18 Louise began producing her Fish range of Impressed Ceramics and stocking Meadows and Bryne stores throughout Ireland.
The name Living Ginger Designs was adopted from Louise's late mothers pottery name, originally inspired by that of Jack B Yeats where 'Art should seek continuity, impetuosity and exuberance aiming at the living ginger if life'. Living Ginger Designs workshop is based in Oughterard, Co Galway Ireland.